Need for Speed ProStreet free download video game for Windows PC. Download free full version "Need for Speed ProStreet" from Gameslay. The game setup is tested and 100% fully working PC Game for free download. The direct/torrent download from Gameslay.net is highly compressed and free of any virus, spyware or adware.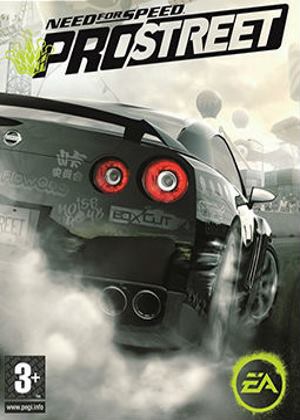 Title: Need for Speed ProStreet
Developer: EA Black Box, Exient Entertainment
Publisher: Electronic Arts
Release Date: 14 Nov 2007
File Size: 3.27 GB
Need for Speed ProStreet (Video Game) Review
Need for Speed ProStreet is a popular racing video game and 11th installment in the long running Need For Speed games series published by Electronic Arts in 14 Nov 2007. The performance modification feature enhance as compared to the previous version especially Autosculpt. In ProStreet there are four different game modes Drag (point to point, a race in drag strip), Grip (four grip races available), Speed (similar to Sprint race) and Drift. You can Need For Speed Undercover free download here for amazing drive.
Need for Speed ProStreet (PC) System Requirements
Before downloading make sure that your PC meets the system requirements for this video game.
Minimum System Requirements
Operating System
Windows XP/Vista/7
Processor
Pentium 4 @ 2.53 GHz
RAM / Video Memory
512 MB (Windows Vista requires 1GB RAM) /128 MB
Hard Drive
6 GB
Video Card
DirectX 9.0c Compatible Card
Need for Speed ProStreet Free Download Link
https://archive.org/download/need-for-speed-pro-street-win-iso-en/Need_for_Speed_ProStreet_Win_ISO_EN.zip
Need for Speed ProStreet Gameplay Screenshots