GTA 5 is an action video game developed by rockstar. When you are in the middle of a game or launching the game on your PC you faced GTA 5 crashing issue.
Don't worry in this article you will see all the best fixes of GTA 5 crashing issue.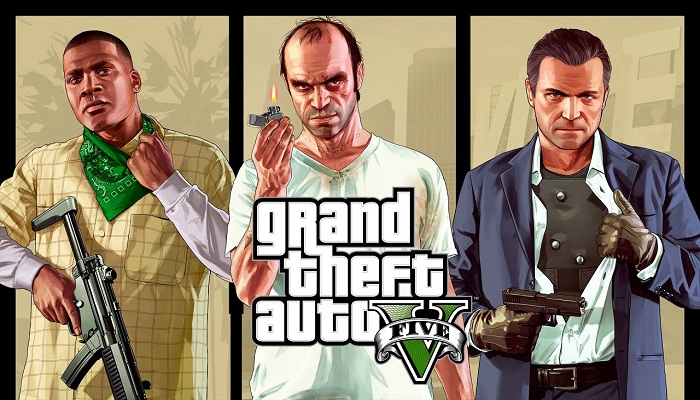 How to Fix GTA 5 Crasing Issue on Windows 10 or PS/5
Fix 1. Verify System Requirments of GTA 5
Here is the minimum requirement for Grand Theft Auto (GTA 5)
OS: Windows 10, Windows 8 and Windows 7 (64 bit).
Memory: 4 GB RAM.
Graphic Card: NAVIDIA, AMD Graphic Card.
Storage: need 72 GB free space.
Processor: Intel core, AMD processor.
HDD Space: 65 GB.
Fix 2. Change the Graphics Settings to the Normal
High graphics settings in GTA 5 improve the performance. It also helps us when we faced GTA 5 Crashing issue. Follow the graphic settings steps which are given below.
Run GTA 5 and GO to GTA 5 setting, and click on Graphic Section
Change the following Setting to Normal
Shader Quality
Texture Quality
Reflection Quality
Grass Quality
3. Save the change and restart GTA 5, check GTA 5 crashing issue will be fixed if not try another fix.
Fix 3. Update Graphic Card Driver
GTA 5 crashing issue can be caused by the Graphic Card driver. if your graphic card driver is out of date or you are using the wrong graphic card driver you may meet this problem, if you want to solve this issue you need to update your graphic card drivers. it will also improve your graphic card driver. you can update your graphic card driver in two ways either manually/automatically.
FIX 4. Turn on VSync
VSync stands for vertical sync, which is displayed as the option in 3D PC games. synchronize the frame rate with the monitor refresh rate for better stability. Follow the following steps.
Open GTA 5 settings.
Click Graphics and find VSync and turn it on. If it is already on then try to turn it off.
Reboot your PC and reopen Grand Theft Auto GTA 5 check your issue GTA 5 crashing will be fixed, hope this solytion will be helpful for you.
Fix 5. Increasing Virtual Memory
There is a virtual memory on every hard disk partition, Virtual memory act as a temporary RAM and processes the information before sending it to the RAM. If Virtual memory is low then maybe you faced GTA 5 crashing issue. follow the following steps.
Press W+R to open RUN prompt.
type "systempropertiesadvanced"
Next click on settings.
Now in the performance option click on the change option.
Uncheck the "Automatically Manage Page Filing for All Drives" option.
Check the "Set Manually" box and type in "4096" in the "Initial Size" option and "8192" in the "Final size" option.
Click ok to save your chgange.
Restart your computer and relaunched GTA 5 check your problem will be fixed GTA 5 Crashing error.
Fix 6. Install the Latest Patch.
Since many technical problems can be resolved by restarting, it never hurts to restart your computer and your game. Often this will be enough to fix your GTA 5 crashing issue.
Game developers always keep releasing patches to improve their games and fix any issues, so you should check for updates of your game in Steam or from the official website. Then install the latest patch to keep it up to date. This can fix some issues like the GTA 5 crashing. To download GTA 5 click here.